SPANTEK Expanded Metal Products,
Components, and Parts Fabrication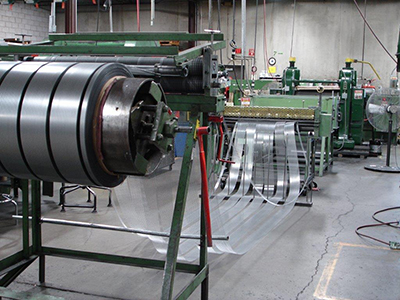 Spantek manufactures custom, made-to-order expanded metal products, components, parts and assemblies. These components can be provided in either custom-sized blanks or coils. With twenty processing lines, Spantek has the capacity and capabilities to provide for all of your expanded metal requirements.
Expanded metal is a COST SAVING alternative to perforated metal and woven wire. It provides a wider range of open area percentage, uses less raw material to produce, and can never unravel. Let us show you how using expanded metal can save you money on your component designs.
Expanded metal is an extraordinarily versatile material-one with thousands of uses. Spantek fabricates strong, rigid, non-raveling open mesh expanded metal products produced to standard, proprietary or custom patterns.
Patterns and Applications
Security Mesh Patterns and Applications
Architectural and Decorative Patterns and Applications
Filtration Mesh Pattern and Applications
Barrier and Guard Mesh Pattern and Applications
Enclosure Mesh Patterns and Applications
Small "Mesh" Patterns/Specifications
Other Applications of Expanded Metal Mesh and Grating