Expanded Metal Provides High-Security Fence Solutions
Perimeter & Security Solutions
Spantek's Expanded Metal used in fencing and perimeter security solutions provides unparalleled protection and superior strength. The benefits include durability, impact resistant, and tensile strength while being impossible to scale and difficult to cut. (see Expanded Metal versus Chain Link video)

Spantek's Expanded Metal for fencing offers attractive appearance, simple maintenance, and easy installation. Expanded metal mesh is available in a variety of diamond size openings, gauges and decorative patterns that can be specifically cut to meet your requirements.
The diamond shaped mesh's small openings and wide strands deter climbing, cutting, and tunneling. Panels are constructed of steel sheets, simultaneously slit, and stretched into a rigid, open mesh design making continuous sheets that prohibit unraveling at the strands. Expanded metal is easily adapted to fitting on either existing frame support systems, custom-made design systems or for new and retrofits fences for commercial, industrial, governmental or institutional facilities.
Outstanding Strength Prevents Forced Entry
Expanded Metals diamond-shaped openings make a versatile and superior strength compared to other security materials. Strong and anti-corrosion due to having various surface treatments.
Anti-Cut & Anti Bend Properties Delays Intruders
An expanded metal fence will not bend. It is rigid and solid with no weld that will weaken, twist or come undone. Anti-Climbing resistant. (see video)
Specifications of Spantek's Expanded Metal Security Fence:
Materials: carbon steel, stainless steel, aluminum
Raised or flattened types for choice.
Surface treatment: Hot dipped galvanized, powder coated, PVC coated
Manufactured in a variety of patterns and thicknesses to meet your needs
Applications
Expanded metal provides extra-high security and corrosion resistant material for security or perimeter fencing. Fencing made of expanded metal panels protects occupants, costly equipment from potential threats from intruders and trespassers. The expanded metal perimeter fencing provides quick surveillance as well as security from throwing objects. (see Expanded Metal versus Chain Link video)
Airports
Anti-climb panels
Anti-ram vehicle barrier
Border security
Bridge perimeters
Commercial facilities
Electrical grid security
Freight yards
Governmental facilities
Homeland security
Institutional facilities
Manufacturing facilities
New fence construction
Perimeter security
Rail lines
Residential perimeters
Retail display areas
Retrofit chain link fence
Retrofit ornamental
picket fence
Roads and highways
Substation security
Tunneling barrier panels
Security & Perimeter Fence
Sub Station Security and Perimeter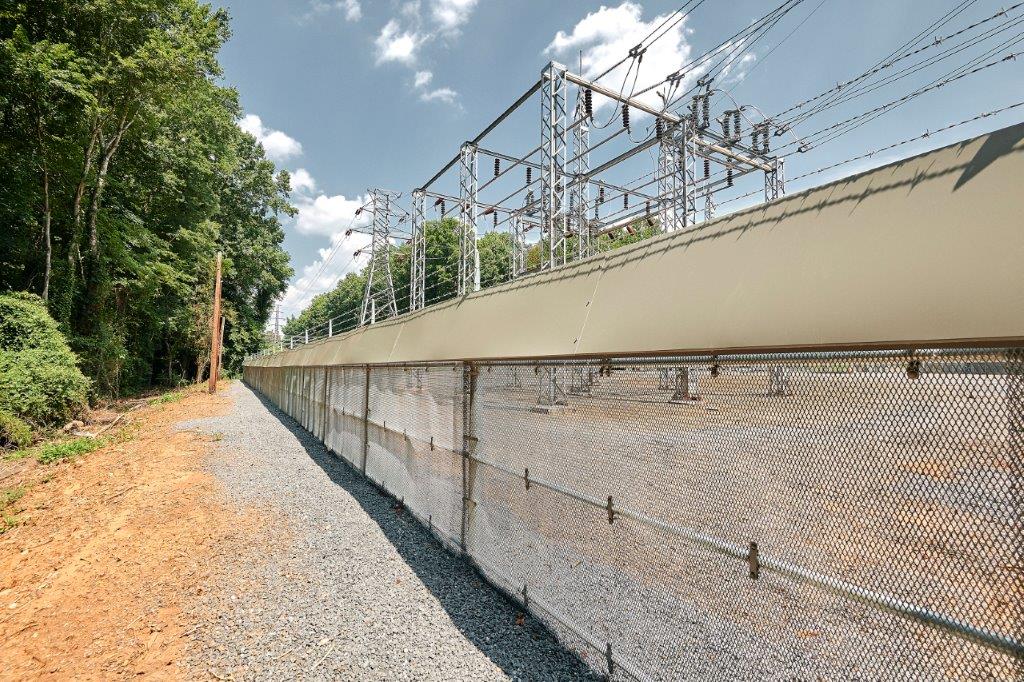 Call for Assistance
Our design team is available to provide more details and will work with you to find the precise size to meet your needs. Please contact us and speak to one of our engineers!